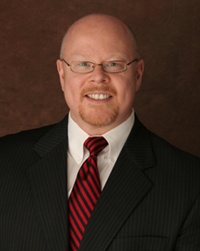 Ted Cahall has worked
at extremely large (350K employees) corporations and relatively small (50 employee) start-up companies. He has been an executive in public and privately held companies and has experience with IPOs, private equity, mergers, acquisitions, divestitures and, of course, normal day-to-day business operations.
Currently he is the Executive Vice President and Chief Operating Officer at Digital River in charge of the E-Commerce business, product, engineering, data centers, operations and professional services.
Previously Ted was the Corporate Vice President and global general manager of MSN in the Online Services Division (OSD) at Microsoft. MSN was the fourth largest website in the United States at that time and one of the largest global media properties in the world. He also managed over three thousand staff at AOL as they continued their transformation from the largest and most profitable ISP on the web to an ad supported Online Media company. Ted has also held executive and engineering management positions in Network Management, Systems Management, and Banking as well.
Ted started his career as a software engineer with an M.S. and B.S. in Engineering. He was hired by AT&T Bell Labs to write device drivers for a real-time version of Unix on Intel-based communication controllers.
The list below highlights the companies that Ted Cahall has worked at during his career.